Level Up Your Digital Presence
Improve Your
Online Presence
Google Ranking
Brand Value
Eat Digital | Digital Marketing Agency
Your Quest For Pre-Eminent Marketing Agency Ends Here.
Experience The Taste Of  Successful Marketing
At EatDigital, we're the chefs of digital marketing success. With tried-and-tested blueprints & strategies, our team of seasoned professionals excels in SEO, crafts visually stunning graphic designs, and places customer satisfaction as our top priority.
Using the latest technology and strategy, our expert team delivers measurable results and exceeds your online goals with a data-driven approach to digital marketing.
A Digital Marketing Agency That Wows the Crowd
Our unwavering dedication to delivering results sets us apart. We build strong client relationships and go above and beyond to ensure your digital marketing campaigns achieve remarkable success.
Revolutionizing digital marketing is in our DNA. We redefine industry standards with our innovative, transparent, and flexible approach to paid search and other digital strategies.
Our journey to success is paved with continuous learning and adaptation. We thrive on acquiring new skills, experimenting with fresh ideas, and embracing every challenge.
EatDigital fosters a vibrant work culture, promoting work-life balance and providing our team members with opportunities to expand their knowledge and grow alongside our agency.
Wherever your customer wanders, that's where we pop up.
Our superpower? A tag-team approach, dishing out a variety of all-inclusive digital marketing solutions and integrated agency services that guide your customer's entire journey.
Catch
Catch the attention of new audiences and make your brand known.
Hook
Hook potential customers with messages and ads made just for them.
Prove It
Show off your good reputation and what others say about you.
Seal the Deal
Make the sale and watch your revenue and business grow.
Keep the Fire Going & Level Up
Turn customers into fans and get even better over time.
Trusted Partners in Digital Success - Some Of Our Valued Clients

Engaging Social Media Graphics
International Markets Penetrated
Building Bridges Beyond Business
Embark on a journey & explore the moments that bring us together beyond work, where smiles, teamwork, and relationships form the bedrock of a team that thrives.
Why Choose
Eat Digital For Your Marketing Needs?
Explore our satisfied clients' experiences to find out what makes us different. See why our customers trust us for exceptional services and results.
If you are seeking a digital marketing partner that understands your business and delivers measurable results, we highly recommend EATDigital.  Our experience with them has been game-changing!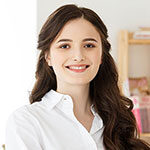 Digital marketing agency EATDigital did an excellent job on our project. Their professionalism, commitment, and attention to detail are unmatched.
Throughout the entire process, EATDigital exceeded all our expectations. A custom strategy was developed based on our needs, and the results exceeded our expectations.
What's the next step? Contact us today to book your proposal.
Get a deeper understanding of the digital marketing landscape by reading our informative and thought-provoking blog posts.
Subscribe
To Get Latest Update From Us
Stay up-to-date on the latest trends, best practices, and insights in digital marketing by subscribing to our newsletter.